How To Finance Your LASIK Procedure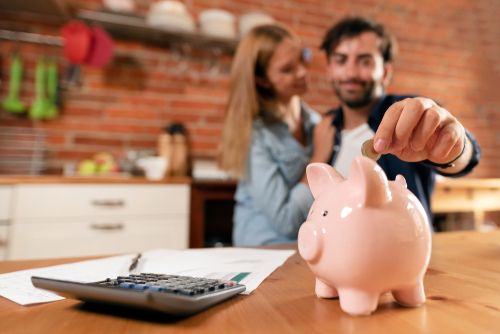 One of the biggest things holding people back from LASIK is the cost. As an elective procedure, your insurance won't cover it.
So how are people affording LASIK? Keep reading to learn how to finance your LASIK procedure!
The Basics on LASIK
LASIK is one of the most popular elective surgical procedures. It's not hard to see why! Living a life free from glasses and contacts is pretty appealing.
First things first, you must be a LASIK candidate. You need to have a LASIK consultation at Ginsberg Eye Ophthalmology to find out if you're a candidate.
If you are a candidate, LASIK involves creating a small flap in the cornea. An excimer laser then reshapes the inner layer of the cornea.
Reshaping the cornea is what corrects your refractive errors. LASIK takes only 15 minutes per eye and has a fast recovery time! Oh, and you can finally see clearly!
What About LASIK Cost?
There are several different ways you can pay for your LASIK procedure. The most common is LASIK financing with the practice performing your procedure.
Financing makes a lot of sense because you can break LASIK into smaller monthly payments. After all, if you can afford to buy a coffee at Starbucks every day, you can make LASIK payments work too.
Can I Use My Insurance?
Unless you have a medical reason and need LASIK, this is not something insurance covers. This is because LASIK is an elective procedure.
As an elective procedure, it is something that you are opting to have. You don't need LASIK, according to your insurance company.
Charge It
Another option is to put the cost of your LASIK surgery on a zero-interest credit card. If you go with this option, make sure you pay off the balance before the introductory period ends.
You're supposed to be saving for LASIK, not spending more money because of unexpected fees! You'll want to figure out what the cost of the procedure is, and then calculate what you need to pay monthly.
If you can pay the balance off in time, a zero-interest credit card is a smart way to pay for LASIK.
Open A High-Interest Savings Account
Does opening a new credit card and hurting your credit score not sound appealing? You could always go to the bank and open a high-interest savings account.
The high-interest part is important because you need to save the most money possible. If you don't mind planning ahead a few years, a high-interest savings account allows you to save the money. Once you have all the money saved up, you can go get your procedure!
Start A Side Hustle
If you're not keen on the waiting part, you can do what many people do and start a side hustle. This can be almost anything!
Are you crafty? Sell your creations on Etsy! Like driving and meeting new people? Sign up to be an Uber or Lyft driver, or both!
You can take the money you make from your side hustle and put it directly towards the cost of LASIK eye surgery. If you go with this option, make sure you pick something you like!
It's not much fun if you're slaving away, and you won't make as much money if people know you're miserable.
Ready to find out if LASIK could be right for you? Schedule a LASIK consultation at Ginsberg Eye Ophthalmology in Naples, FL today!