Refractive Lens Exchange Surgery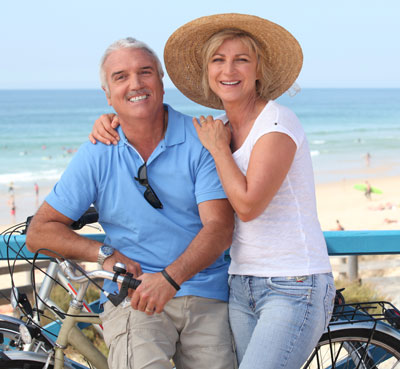 Advancements in cataract surgery have led to new technology in lens replacement surgery designed to correct refractive error. As a result, Refractive Lens Exchange Surgery (RLES) is very similar to cataract surgery but has multiple benefits that extend well beyond. RLES is a vision correction surgical procedure intended to reduce or eliminate the need for glasses or contacts for people over the age of 40. RLES may be a better procedure for someone who is considering LASIK or PRK, but might be over the age of 40 years old.
For individuals over 40 who are considering refractive surgery to decrease dependence on glasses and contact lenses, RLES is an excellent option worthy of serious consideration. Like cataract surgery, this procedure involves removing the natural lens of the eye and replacing it with an intraocular lens (IOL) implant; such as a monofocal IOL, a multifocal IOL, a toric IOL, or an accommodating IOL.
Cataract surgery is currently one of the safest and most frequently performed procedures in the world. The advantages of RLES include a very fast recovery, excellent outcome predictability, and superior quality of vision.

---
Refractive Lens Exchange Surgery is for those who:
Are over 40
Want to reduce or eliminate their dependence on glasses or contact lenses
Are both very nearsighted or farsighted with early cataract formation
Very nearsighted or farsighted
Want to treat presbyopia with a multifocal implant
Are looking for an alternative to LASIK
Refractive Lens Exchange Surgery is performed on an outpatient basis, meaning you can go home on the same day. There are no injections involved and anesthesia is simply an eye drop. You should not feel any pain or discomfort during this surgery. You should have crystal clear vision shortly after your surgery is completed.