Why LASIK Is The Best Investment You Can Make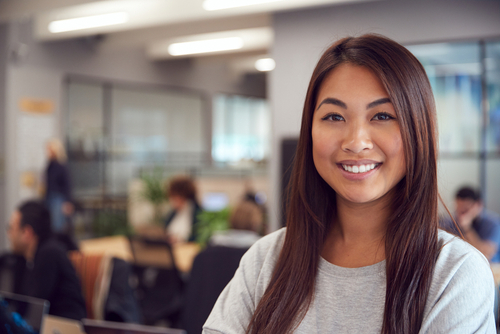 LASIK vision correction is one of the most popular and well-known medical procedures. That's because it consistently delivers successful outcomes and changes people's lives.
It gives you visual freedom, reduces eye issues, and is a wise financial investment. Keep reading to learn more about LASIK eye surgery and why it's the best investment you can make!
What is LASIK?
LASIK is a vision correction procedure. It corrects the most common refractive errors, nearsightedness, farsightedness, and astigmatism.
These conditions stem from abnormally shaped corneas, which LASIK corrects the shape of. It uses two lasers to expose and remove bits of corneal tissue, giving you a uniform cornea shape.
Your cornea can then refract light directly onto your retina. This precise refraction results in crisp, focused eyesight.
LASIK is a straightforward procedure that lasts about thirty minutes. And it has a simple, quick recovery. Within a month of your LASIK procedure, you can go back to your everyday life.
Does LASIK Give You Fewer Eye Problems?
If you are a LASIK candidate, then you likely use some visual aids. Glasses and contacts help you see clearly and go about your everyday life with ease.
But, they are hassles themselves. While they allow you to see without struggle, they create difficulties of their own.
They make travel harder and can get dirty, broken, and lost. And contacts, in particular, can be very irritating to your eyes.
Life without glasses or contacts means packing for vacations is easier. Spontaneously jumping in a pool or hopping into a sports game is less problematic and allergy season is more comfortable.
Without glasses and contacts, you don't have to think about whether they're going to break or get dirty. And contacts won't be trapping allergens on your eyes, causing irritation and redness all day.
LASIK allows you to go through life without glasses and contact lenses. And life without glasses and contacts is a lot more simple!
LASIK is an Excellent Financial Investment
LASIK is a voluntary medical procedure. That means your insurance likely does not cover it.
But, that doesn't mean it doesn't benefit you financially. LASIK saves you money which goes right into your pocket month after month for the rest of your life.
On average, LASIK patients save $500 every year after their LASIK procedure. That's because they do not have to pay for glasses and contacts anymore.
Most LASIK procedures pay for themselves within a few years. Then it keeps giving you money long after that.
It may seem daunting to have to pay out of pocket for a medical procedure. Fortunately, there are financing options for LASIK that can make it easy.
A payment option like CareCredit can fit nearly any budget, allowing you to get LASIK sooner.
That way, you can begin reaping the financial and lifestyle benefits LASIK provides. For a life-changing procedure like LASIK, the cost should not impact your decision to get it.
Are you ready for visual freedom? Schedule a LASIK consultation at Ginsberg Eye in Naples, FL.
See if you qualify for LASIK and learn how easy it can fit into your budget! Don't wait for visual freedom. Take action to get the clear vision you've always wanted!