Can My LASIK Wear Off?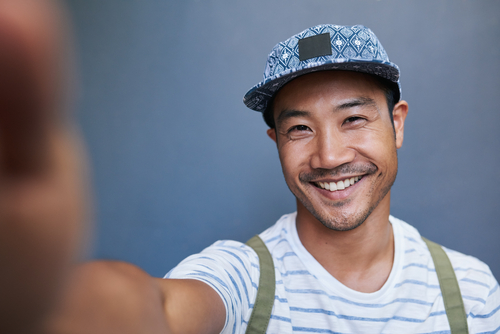 Are you trying to improve your life? Do you want to be able to wake up with clear vision?
One of the best things you can do is invest in your health and quality of life at the same time. A great way to do this is by getting LASIK. This procedure will change your life and let you say goodbye to glasses and contact lenses forever.
One of the biggest questions patients have about LASIK is if it is permanent or not. Although you may have heard otherwise, LASIK is a permanent procedure. Keep reading to find out if LASIK can wear off!
What Makes LASIK Permanent?
LASIK eye surgery is permanent because it reshapes the cornea. By reshaping the cornea, it corrects refractive errors like nearsightedness, farsightedness, and astigmatism.
After patients have LASIK eye surgery, most no longer need to wear contacts or glasses for many years to come. Since LASIK is a permanent procedure, it cannot wear off.
Why should I think about getting LASIK?
Each year millions of people experience frustration with wearing glasses and contact lenses. For those that qualify, LASIK is an amazing decision.
LASIK allows you to achieve true visual freedom. Since becoming FDA approved, it's only increased in its popularity. What's not to love about knowing you can say so long to glasses and contact lenses for good?
Besides being popular, LASIK is also incredibly safe. This is thanks to constantly evolving technology and experienced LASIK surgeons.
There's never been a better time to get LASIK than right now. With an over 96% satisfaction rate with patients who have had LASIK, the statistics speak for themselves.
More patients experience dissatisfaction with wearing contact lenses. Whether it's dry eyes or the time it takes to put them in, they can become another annoyance in your life.
They even increase your risk of developing an eye infection.
Some people still aren't convinced that LASIK is permanent. They may fear that if they get the procedure, their eyes will simply revert back in a few years. This is false. LASIK results last for a lifetime and will not wear off.
Will My Final Results from LASIK Actually Be Permanent?
Yes, LASIK results are permanent. One thing you need to know is that LASIK can only treat current eye conditions.
Even if you get LASIK, it won't treat things like cataracts, presbyopia, macular degeneration, or glaucoma. You can still develop these things after having LASIK.
These conditions have nothing to do with reshaping the cornea or correcting refractive errors. Getting LASIK will let you live a life that's free of glasses and contact lenses for decades to come, especially if you get it in your mid to late twenties.
Are you ready to improve your life by getting LASIK? The first step to achieving your goals of visual freedom is scheduling a LASIK consultation at Ginsberg Eye in Naples, FL!
If you've ever thought there has to be something better than visual aids, LASIK may be the solution you've been looking for and didn't know you wanted!