Staff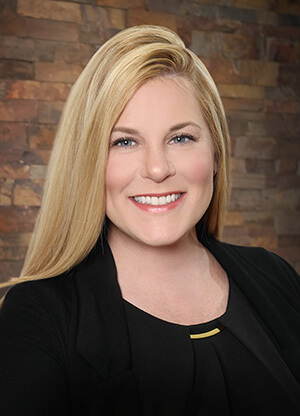 Courtney Vivino
Patient Concierge
Courtney will be one of the first faces you will see when you arrive at Ginsberg Eye. She was born and raised in Texas. She has lived in Southwest Florida for eighteen years. She has nineteen years of experience in the medical field, twelve of which have been in ophthalmology while she obtained her ophthalmic Scribe certification. Her expertise, passion, and knowledge in this field make her a great asset to the Ginsberg Eye family. She is always available to answer your questions and prides herself on providing the highest level of customer service possible. Courtney joined the practice in 2019 to support the continued growth of the practice. In her spare time, she spending time with family, friends, baking, and cooking.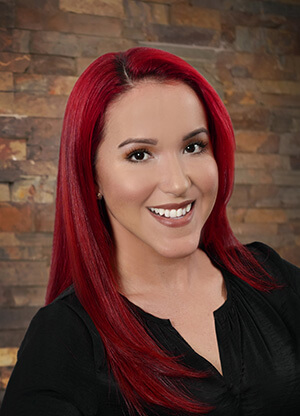 Hazell Puerto
Financial Concierge
Hazell grew up in Miami, Florida, and moved to the Naples area about fifteen years ago. Hazell has been in the medical field for nine years. Hazell has seven years of experience in the ophthalmology field, four of those years have been billing and coding. Hazell enjoys meeting with patients to help them better understand how their insurance works and is always available to answer questions that patients may have regarding their statements. She has a true desire to make every patient feel welcome to our practice. Hazell enjoys SFX makeup and horror movies when she is not working. She is the proud mother of a 3-year-old Tabby cat named Perseus. She is fluent in Spanish.
Bertha Contreras
Ophthalmic Assistant
Bertha was born in Washington state and raised in Southwest Florida. She started working in the Ophthalmology field eight years ago. She brings joy to everyone's day at Ginsberg Eye with her warm personality. Bertha enjoys helping others and trying to help make our patient's experiences exceptional. She is dedicated to maintaining the extraordinary standards of clinical care and patient service that is demanded at our practice. In her free time, she enjoys time with family, reading, and watching movies. She is fluent in Spanish.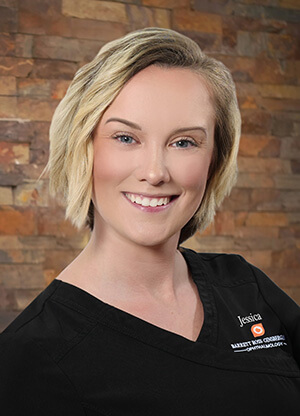 Jessica Schermerhorn
Ophthalmic Assistant
Jessica was born in Pennsylvania before relocating to Southwest Florida over five years ago. She comes to our practice with over nine years of experience in the medical field, seven of which have been in the ophthalmology field. Jessica enjoys interacting with patients and helping them to achieve the vision improvements they desire. She enjoys spending time with her husband, Matthew and 2-year-old chocolate lab, Addie. When she is not working, she enjoys reading, spending time at the beach, and traveling. With her patient-centered approach, Jessica helps each patient feel at ease during their experience in our office.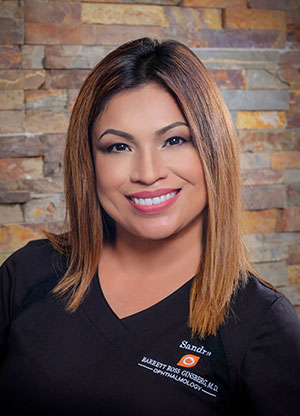 Sandra Crews, COA
Clinical Director
Sandra brings with her fifteen years of ophthalmology experience. She is a certified scribe, ophthalmic assistant, and coder. Sandra's comprehensive medical background strongly contributes to her dedication to each of our patients. She is originally from Texas. Her personable and enthusiastic attitude has a dynamic ability to make everyone feel at ease. Sandra can offer an abundance of ophthalmology information and knowledge regarding office and surgical procedures, pricing options, general questions, and surgical availability. When Sandra is not at Ginsberg Eye, she enjoys the Florida weather with her husband, Mike while gardening and reading. Sandra is also the mother of two daughters and a Cairn Terrier, named Moses. She is fluent in Spanish.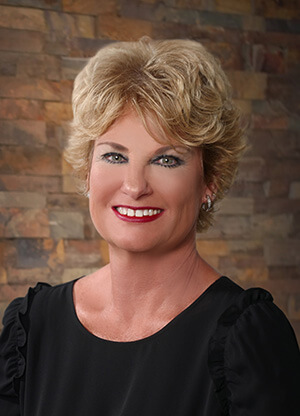 Tamara Hirtle
Director of Surgery
Tamara was born and raised in Fort Myers, FL, which gives her a special understanding of our patient population. She brings more than thirty years of ophthalmology experience to our practice. Prior to Ginsberg Eye, she worked as a Supervisor of Operations at an eye only surgical center. She is very passionate about her work, providing the highest level of patient care. Tamara works closely with Dr. Ginsberg and Suzana as the Director of Surgery. She will help make your experience and decision-making process more comfortable and tangible. In her spare time, she enjoys spending time with her husband and two dogs, Bentley, a golden retriever, and Roxie.