Wellness Plan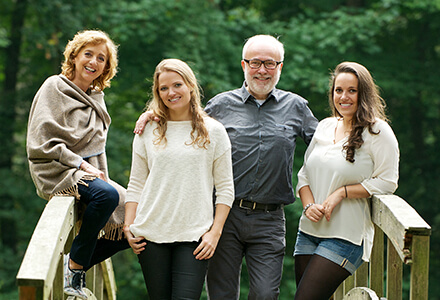 Should you choose Ginsberg Eye, it is important for you to understand our commitment to a lifetime of quality vision and eye health. The Life-Long Sight Wellness Plan offers you this lifetime of quality visual health by a series of preventive maintenance diagnostics and routine visits. Depending upon the patient, many of these tests are not typically covered by your insurance. This plan begins on your initial visit.
Upon your first visit, our staff will introduce you to the clinic and review all history forms with you and help you fill them out if needed. We take great pride in making sure your profile is complete which includes your preferred address and contact method, your email address, preferred pharmacy, primary care physician, any other consulting physicians and any information you think is important for us to know. We strive to keep all of your health care providers up-to-date about your eye health.
We will guide you through the most complete initial eye exam and discuss our recommended diagnostic tests to be done that day. By having these baseline exams and repeating them regularly throughout your life, you and your eye care provider will have the necessary information to keep your eyes healthy and detect any changes early and make the necessary arrangements.
---
The Life-Long Sight Wellness Plan Includes the Following Diagnostic Tests
Wavefront-guided refraction to ensure the proper spectacle prescription
Wavefront-guided corneal topography
iWellness OCT retinal evaluation
iWellness OCT glaucoma evaluation
OCT guided corneal evaluation
Color optic nerve and retinal photos
---
Other Benefits of the Life-Long Sight Wellness Plan
24 / 7 Physician Availability
Priority / same day / next day / Saturday appointments
Direct access to physician / no answering service
Reception areas with minimal waiting time
---
If you are in need of a sub-specialty referral, our staff will personally arrange for an appointment and follow-up visits with other physicians and will coordinate the care with these physicians. The staff will help you to schedule appointments at testing facilities when necessary.
The staff is available to assist you with the process of prescription refills and will answer any questions that may arise during this process.
In addition to these tests and concierge-style access to our staff, we will be providing you with all of your test results digitally at your request. By having your test results and eye history easily at your side, you will be taking control of your eye care.
---
If you are interested in learning more about this concierge-style wellness plan, please let us know and we will be happy to discuss it in further detail with you and see if it fits your needs. Contact our office today to learn more.